The terror that returned from hell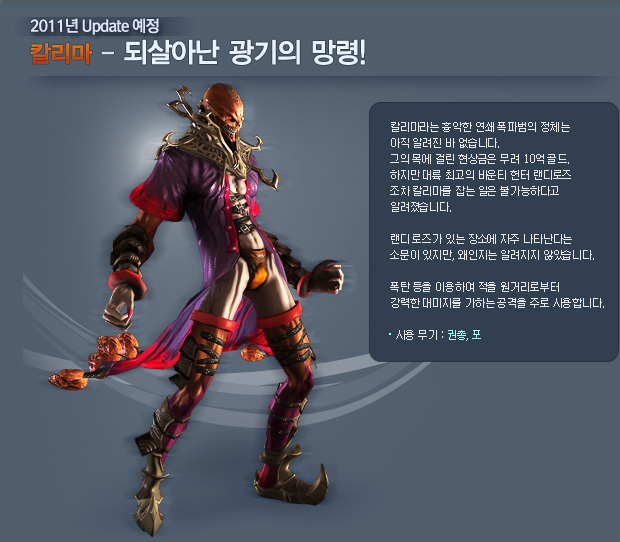 Description:
Edit
After his death, Kalimah's contract expired and he was chased and hunted down. Kalimah ran away from his current territory,Thanatos, and noone longer pursued him any longer. However, while turning his back on the war and his land, he comes across one inconvenient meeting from his son, Randy Rozz.
Relations:
Edit
Randy Rozz
Edit
Randy Rozz -> Kalimah (Son)
After coming back from the dead, Kalimah went searching for his son in New Holden, but Randy disappeared from the city. After a while of searching, he finds Randy confused, who does not recognize his father and only fires tons of bullets in response.
Merino the Goldenbell
Edit
Merino the Goldenbell -> Kalimah (In Pursuit of)
After Kalimah set a fire to a forest with an army, he found that he was continuously chased by a tiny tribesman. Kalimah did not remember the fire he helped set, so not knowing what to do, he just left the little kid alone.
Kalimah -> Kilmor (Watching)
Samuel wanted more partners (in the team sense). After being saved by Samuel's hand in the desert, Kilmor immediately ran for his vengeance. Kalimah wanted to make Kilmor one of the partners, so he's been watching Kilmor on what he does