The deadliest temptation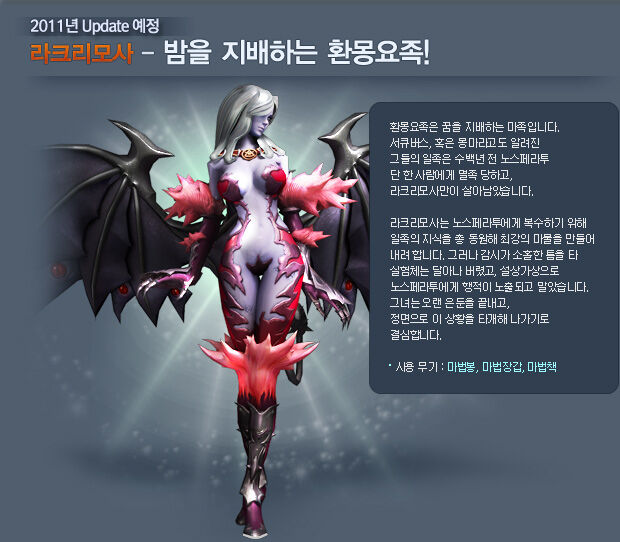 Description
[
]
One of recently hard to find tribe survivors. She's very fluent with her magical powers and her ability to attract her opponents. As the goal of the tribe, she created and scattered twisted monsters, so she is being tracked down by various magicians. Ever since the war, she's gone into hiding, but suddenly she reappeared.
Relations:
[
]
AAKbah
[
]
Lacrimosa -> AAKbah(tracking down)
AAKbah -> Lacrimosa (hatred)

AAKbah went back to the place he was transformed and ends up finding out it was Lacrimosa's doings. AAKbah declared that even if he doesn't get his body back, he will find this person he has a grudge against, and relieve him of that grudge.
Nosferatu
[
]
Nosferatu -> Lacrimosa (enemies) (tracking her down)

Nosferatu has always been maiming down the long near extinct beings, and Lacrimosa was just one of those enemies. He wants to kill Lacrimosa.
Laair and Minity
[
]
Laair and Minity -> Lacrimosa (unaware of existence)

[

]
Lacrimosa -> Laair and Minity (tracking them down)

[

]
As soon as Laair and Minity left Euclid's manor, Lacrimosa's goal was to make them her apprentices, she has been following them wherever they go and watching their abilities grow stronger. If only that power could be under her control...